Company News
For further information contact our indian representative Goodie.

+91 124 42802 61 - 62
witte@goodie.in

Dr. Holger Klyszcz-Nasko, Head of R&D at Acmos Chemie KG recently gave an interview to PU Magazine International on sustainable water based release agents. Interview is attached as PDF.




KraussMaffei HEY!TALK sessions were very successful. 
You can view the recording of the talk on polyurethane HEY!TALK session here :
https://events.kraussmaffei.com/en/post-communication/rimstar_post?uId=34097725
KraussMaffei HEY!TALK 
22.10.2020, 10 - 10.30 a.m (1330 - 1400 India Time)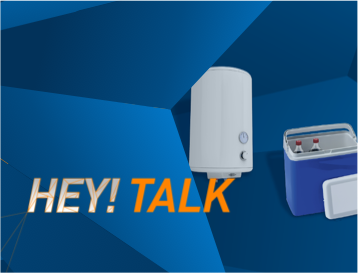 The RimStar Smart is now available in a compact design and equipped with the latest state-of-the-art operating technology. Our PUR experts offer much more than efficient reaction technology tailored to specific requirements. 
Get to know our new RimStart Smart in this expert talk.
HEY!TALK: 22.10.2020, 10 - 10.30 a.m

Registration Link
Our pump for your process!
The demand for melt pumps has risen dramatically in recent months. The reason for this is the corona pandemic and the increased demand for medical nonwovens produced by the melt-blown process using these pumps.

Many manufacturers were only able to offer these pumps with many weeks delivery time due to the high demand. We have used the last weeks to hold intensive discussions with existing suppliers and to engage new additional suppliers for the core components of our pumps.

From now on we have a selection of the most common sizes of the EXTRU III melt pump in standard design in stock and can deliver small batches with shortened delivery time.

Inquiries from our network of representatives will be given preferential treatment. We have already informed our customers about the shortened delivery times. The melt pumps are available on call at the WITTE site in Tornesch.

The EXTRU series has been established for years in a wide range of extrusion processes and is used in a variety of applications. For the sizes listed below, spare parts in standard design are of course also available from stock.

The following sizes are available:
Established technology:

The EXTRU series has been established on the market for many years and is precisely matched to the requirements of the extrusion process.

Whether in the melt-blown process, in strand pelletizing or in the production of sheets, tubes or profiles, the EXTRU is up to all requirements.
Advantages:

Nearly pulsation-free conveying
Constant pressure ratios up to 250 bar
Gentle conveying of shear sensitive polymers
Versatile installation options
Flexible design
Increasing the efficiency of the process

Examples of use:
Nonwoven production Melt-Blown process
Tube Extrusion
Sheet Extrusion
Masterbach applications

Filament production for 3D printing
Elastomer and rubber production
Acmos semi permanent release agent helps the easy demoulding of the full polyurethane wind turbine blade, from the spar cap to the shear web and the shell. 
The blade is made entirely of polyurethane infusion resin, making it the first of its kind in the global wind power industry. Extensive static and dynamic fatigue tests are being carried out to evaluate the durability of the wind turbine blade before small-scale production commences in 2020.
We are starting a Covid 19 safety campaign and will be sending out these basic safety measures printed as posters and cards. The measures are simple and effective and allow us to continue our daily lives inspite of the virus.
The posters and cards will be sent to our customers around the country with their dispatches. We hope this will remind the people to employ these safety measures
 to stop the spread of the infection.
Stay Safe !
Goodie is back in operation after the lockdown. We received the approval for reopening last week and have been working at reduced strength, following the guidelines. Measures have been taken to protect the Goodie employees and the company, as well as to prevent the further spread of the corona virus. 
Disinfection : The entire premises, office space, warehouse space, production, lab etc. have been disinfected.
Social distancing : Workplace and cafeteria sitting & timings have also been re-organized to maintain social distancing.
Training : Employees have been given online and offline training to work as per GIPL SOPs for safe working.
Entrance : Temperature check + hand sanitzation prior to entry into the company. Goodie employees need to maintain their daily health check records. IR thermometer + sanitizer in ample quantities are available with security.
Logistics : All incoming & outgoing vehicles and materials are spray sanitized. Social distancing is maintained at all times, incl. when dealing with forwarding agents.
Travel : To avoid unnecessary risks, all out of state travel is postponed. External visitors are also not allowed at present.
It is our endeavour to ensure that our customers always receive the best and most reliable products & service from us. Our sales team will be available as usual. Currently there is no delay in the production and execution of current orders and we expect this to continue, provided, the supply chains continue working as usual.